Joyso Golden Retrievers
Presents
HAPPY 14th BIRTHDAY REVEL!!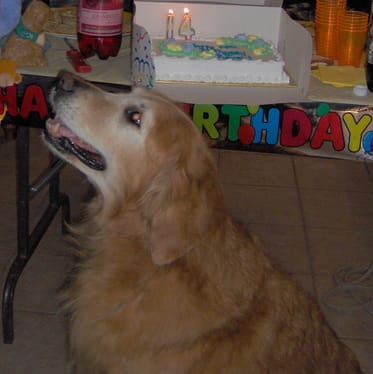 Birthday Cake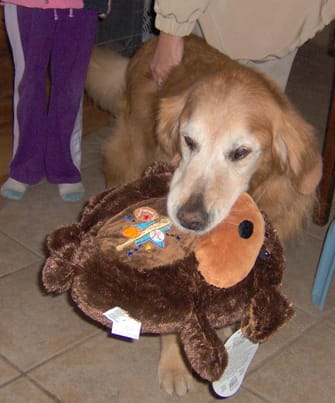 My Stuffie
Achievements: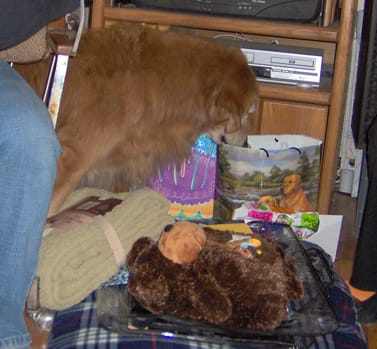 Hmmm, I wonder what's in here for me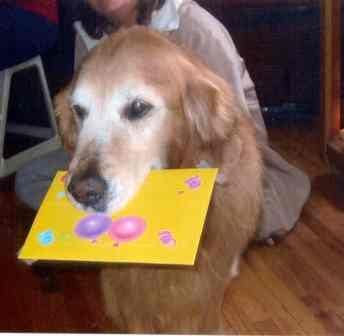 I got birthday cards !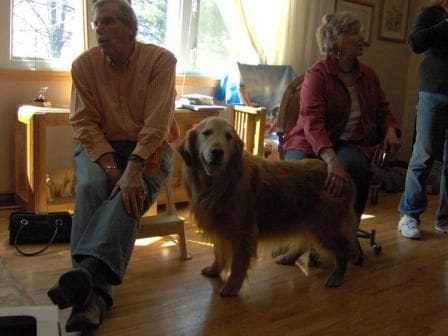 Ian & Paulette, a couple of my friends who came to wish me Happy Birthday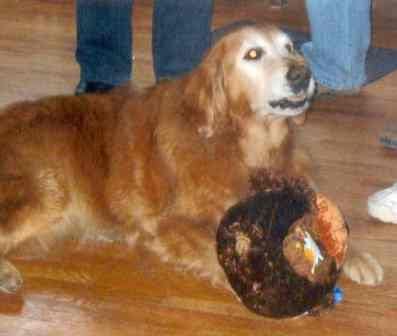 My favorite gift of all, a big stuffie!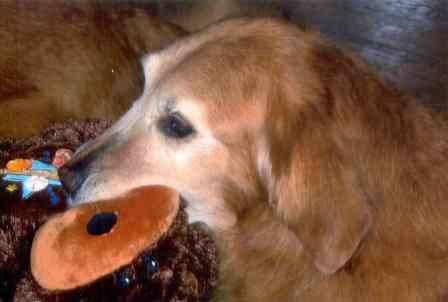 yep...I sure do love this stuffie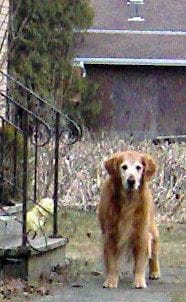 Where's everybody going, the party can't be done yet?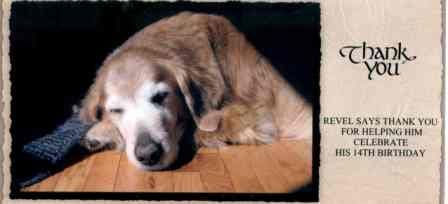 Click back to see more of our Dogs.