JOYSO'S SUSQUEHANNA RIVER "HANNAH"
Hannah is the girl I chose to keep out of Sara's final litter.
The evaluation get together was so much fun.
Some of my Golden breeder friends from MI as well as some from Ont were here.
The quality was consistent in all of the puppies.
I could have kept any of the girls but eventually chose Hannah as she was just the most confident friendly (bit of a pistol <g>) puppy.
She has a spark about her that makes her both a handful and a joy!!
When I retired from breeding golden retrievers, one of my friends from MI, who had helped evaluate Hannah's litter,
expressed an interest in having Hannah come join her golden crew.
Deb Stoll , is very active in field, agility and conformation activities.
Knowing Hannah will be exposed to and given the opportunity to participate in many more venues in Deb's care, I let Hannah go to live with Deb.
Deb sends me frequent updates and progress reports both written words and photos.
I enjoy watching Hannah blossom , even if it from a far .

Hannah had 1 litter while living with Deb, carrying on the Mocha- Sara- Lucy lineage.
Hannah has since been retired to live with a lovely lady with whom she is participating in Agility, Obedience, Nose Work activities.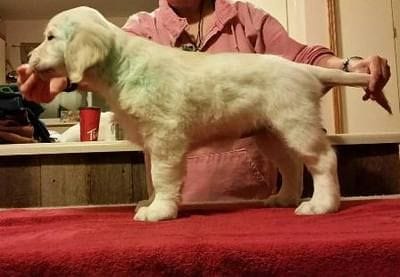 Hannah as a promising puppy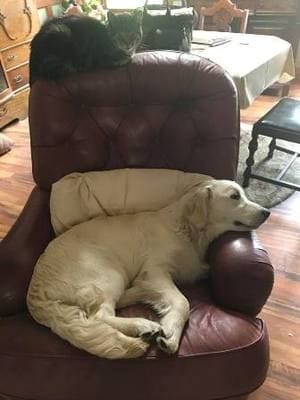 Hannah settling in to her new home with Deb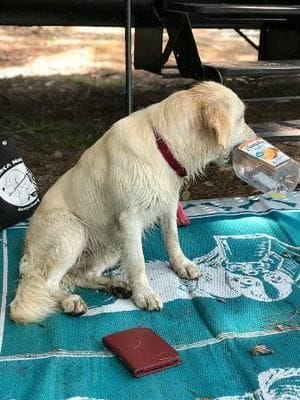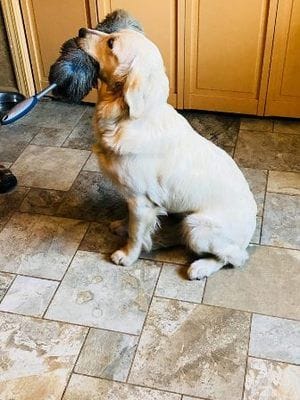 Hannah seems to enjoy helping with the cleaning chore whether she be camping or at home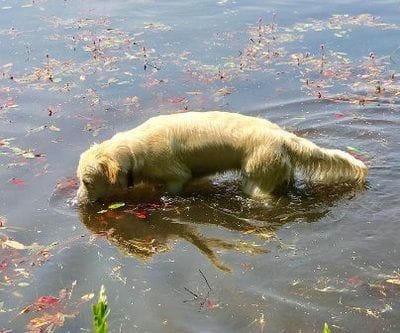 Hannah is not much of a water dog but with Deb's patience and encouragement,
Hannah is now a swimmer!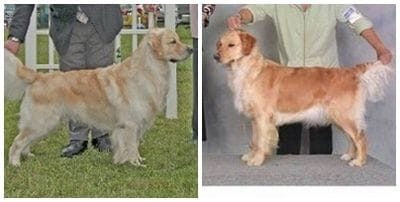 JOYSO'S SUSQUEHANNA RIVER "HANNAH"
SIRE: CND CH QUEENSGOLD BEAU GESTE MOUNTAIN OF LOVE "RIVER"
DAM: UKC CH JOYSO'S BANDOLERO "SARA"
PEDIGREE
http://www.k9data.com/pedigree.asp?ID=858498