Joyso Golden Retrievers
Presents
Azure's Love Struck Baby
Sire: CH Goldcap Montague OS
Dam: Azure's Jazmine Flower
Whelped:

Joy - 1991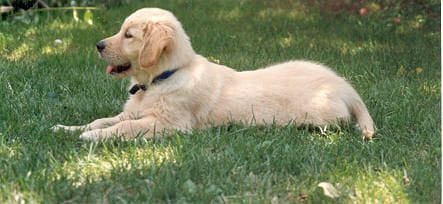 Joy - 2004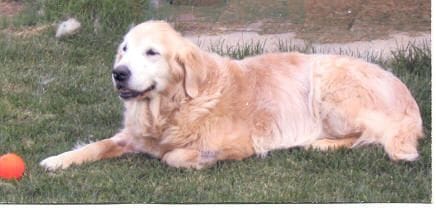 Achievements:
Joy, you were my golden companion for 13 years, almost 1/4 of my life.
To say my life was made better by your being in it...is truly an understatement
To say there is a presence missing by your leaving it...is also an understatement
Joy, I love you and you will live on, as I intended you to, in the kennel name I chose when we started on this journey together. Even more treasured, however, is that you will live on in my heart even as you take a piece of it with you.
Love you always...Janet McLean...proudly Joyso Golden Retrievers

Pedigree of "Azure's Love Struck Baby"

Parents
GrandParents
GreatGrandParents

SIRE

CH Goldcap Montague OS

CH Midas Tall Tale Spinner
CH Stolford Martell
CH Stolford Touch Of Midas
Sandy's Cinnamon Spice
CH Curranhall's Karo Of Goldrange
Sandy's Golden Penny

DAM

Azure's Jazmine Flower

CH Camrose Betimmy UD
Lovehayne Betimotei Of Camrose
CH Gyrima Wystonia Of Camrose
CH Kyon's Just Peachy
CH Majerumhogda's Kyon Flying Suprise
CH Chrys-Haefen Luck Lady CD