Lucy's Puppies
Here we have pictures of the goldens from Lucy's three litters

We'll start with her 1st litter which was born June 2011
(Lucy bred with Dusty)
JANGO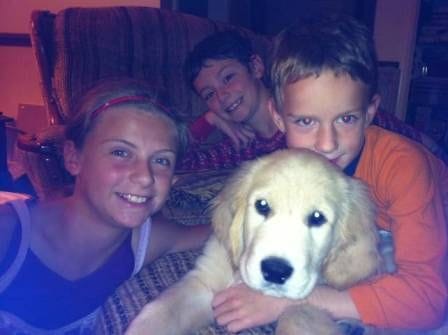 JANGO and his new family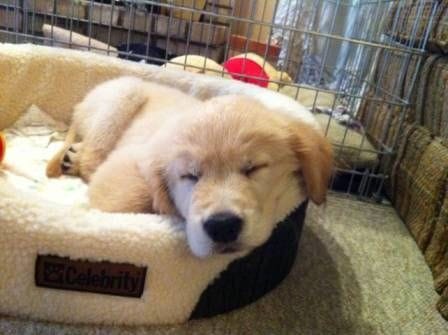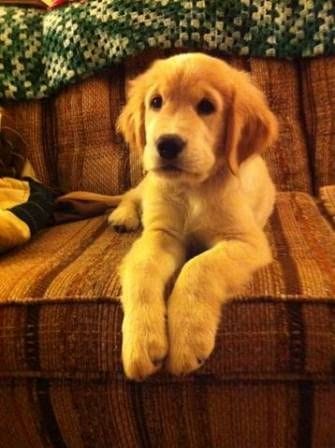 JANGO , plenty of places to get comfy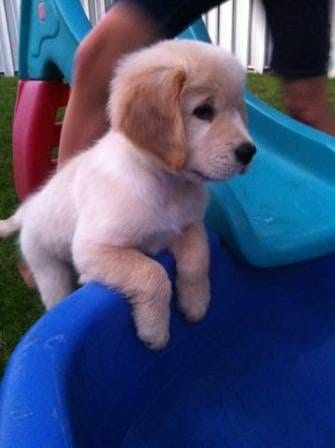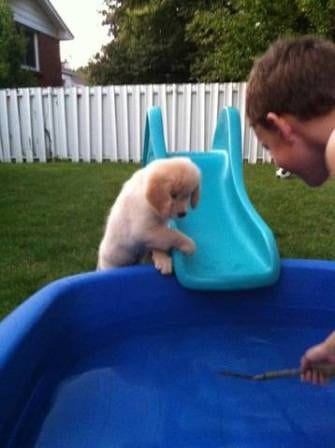 JANGO , pool time!


ZOEY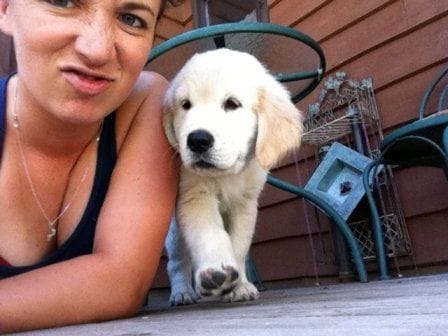 ZOEY, with her mom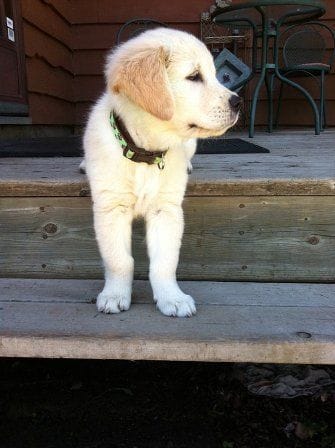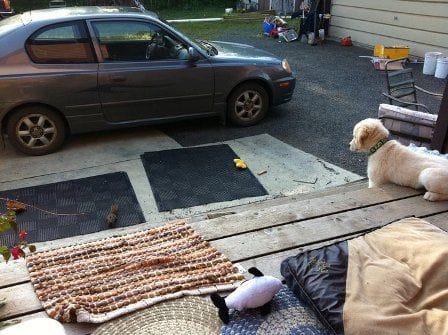 a new home which comes with chipmunks!!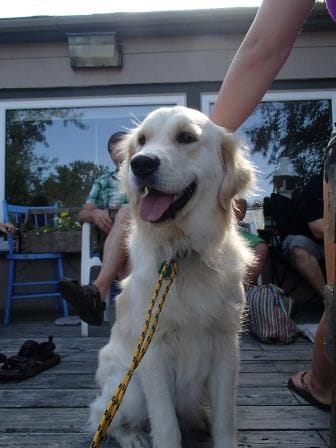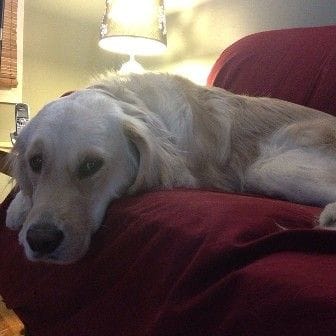 ZOEY, growing into a beautiful golden girl ZOEY, mom can you please stop studying and play with me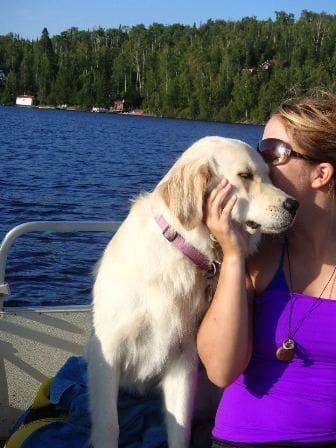 ZOEY, I love my mom and my mom loves me
we're as happy as happy can be


GOLLY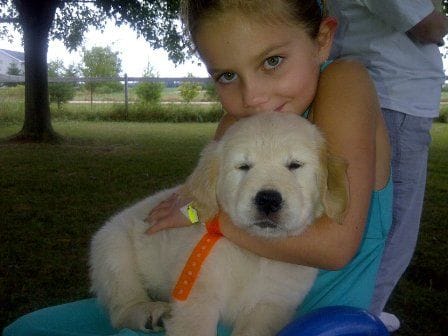 GOLLY with her new sister Ellen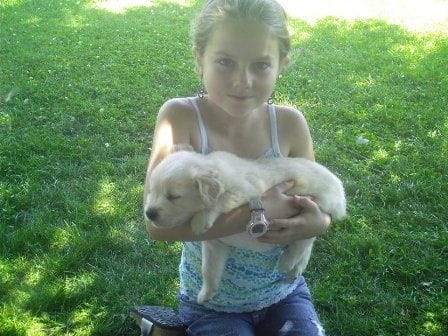 GOLLY with her new sister Erin.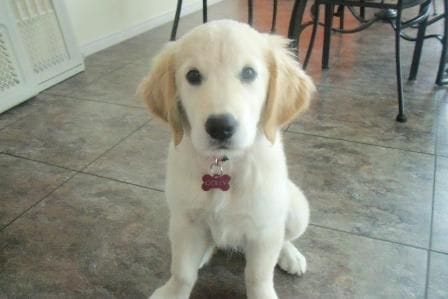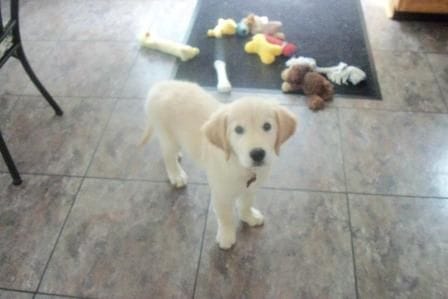 GOLLY, sooooo many toys ... and all for me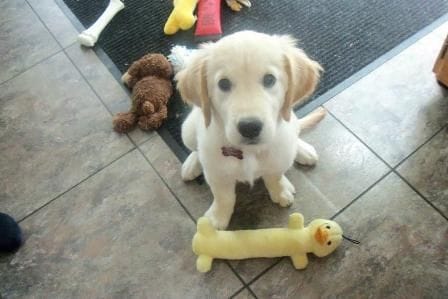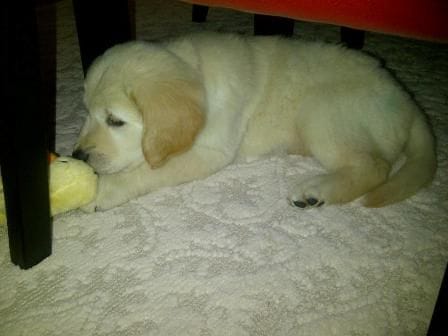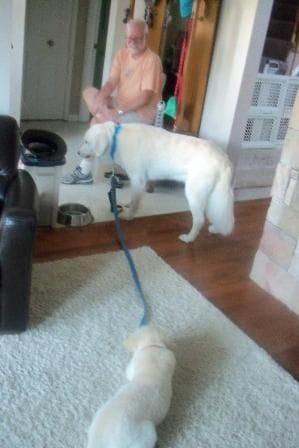 GOLLY trying to take her uncle Charlie for a walk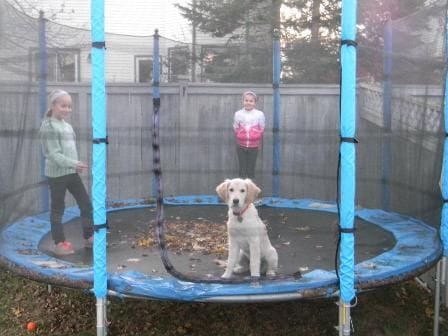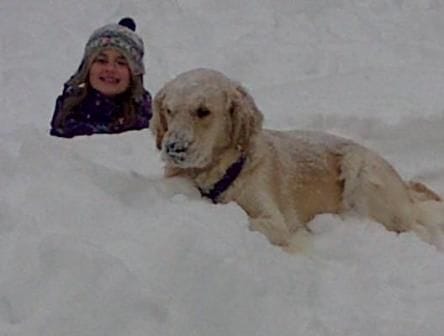 GOLLY playing with her girls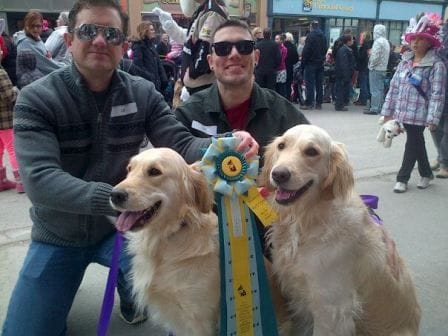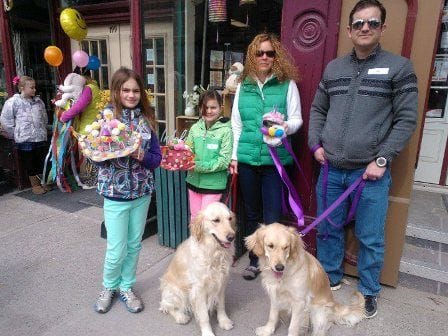 GOLLY & RUMOUR the belles of the Easter Parade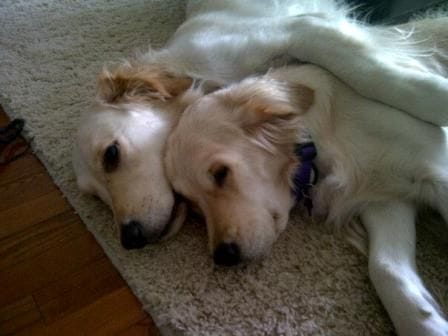 GOLLY & RUMOUR ... inseparable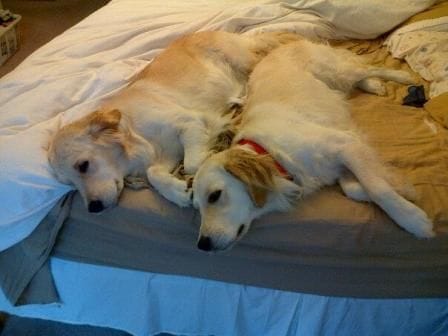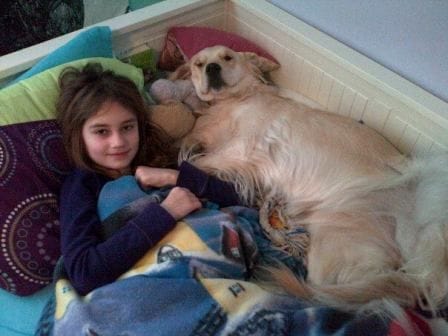 GOLLY & RUMOUR, who says we are not allowed on the beds?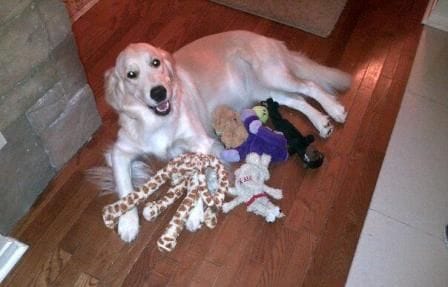 Sooooo many toys.


Here are puppies from Lucy's 2nd litter which was born Sept 2012
(Lucy bred with Tweet's frozen)

SOPHIE: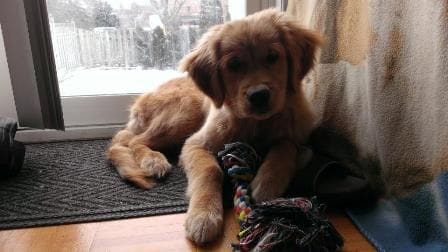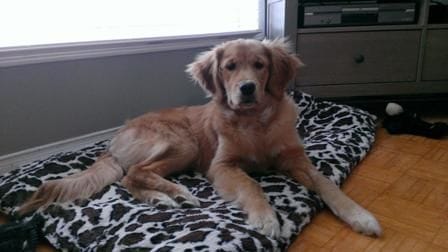 SOPHIE, home sweet home!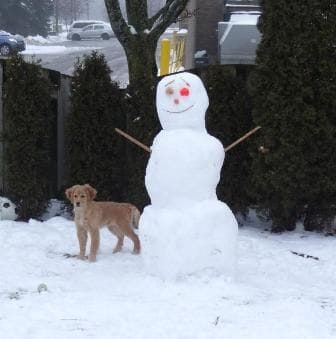 SOPHIE, winter time fun in the snow!


ABBIE,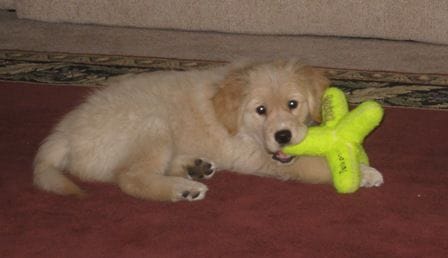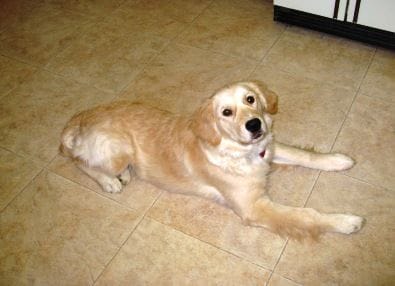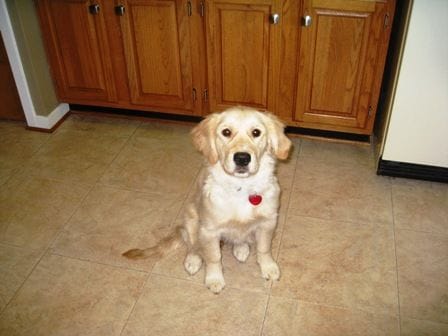 ABBIE, at her new home with Tom & Janet

HOLLY
I had originally kept Holly with the intention of having her help continue on her mother's lineage
but that was not meant to be
Holly fell ill with a serious infection which required she be spayed.
As fate would have it, a couple who'd had a golden from Holly's sire, many years ago, contacted me.
They were looking for a golden who would have a similar pedigree.
So, Holly went to go live with Beth Ann & Rick Muthig in Ohio.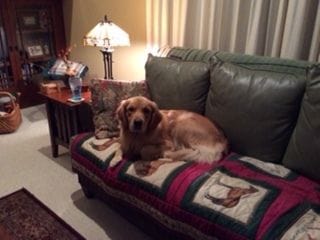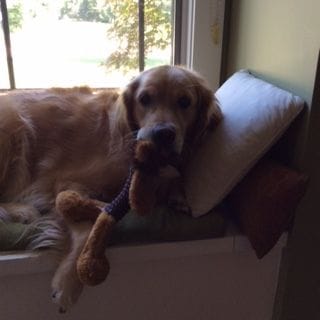 HOLLY , my comfy couch HOLLY, my favorite stuffie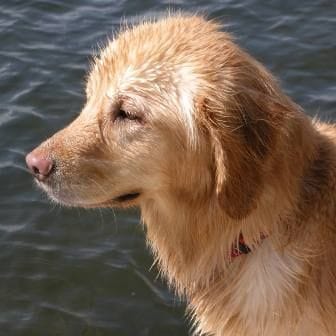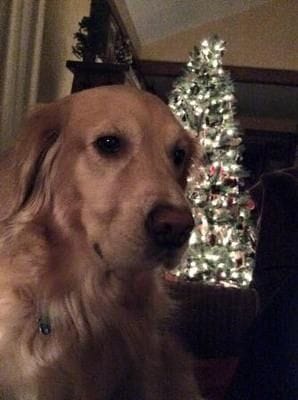 HOLLY , the "water dog" HOLLY, Merry Christmas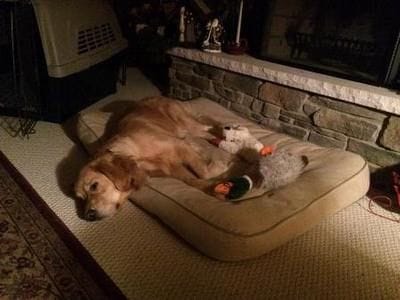 HOLLY, doggy bed, stuffie and a fire place , all the comforts required

PEACHES:
Seeing as this litter was produced using frozen semen, a finite commodity,
I kept 2 girls to try to better my chances of continuing that lineage on into the future.
Life had other plans for both Holly and Peaches.
Holly found her way to leave me to go on to live a wonderful life with her family in Ohio,
Peaches was not meant to help fulfill that dream either.
Peaches did not pass one of the required health clearances and as such I could not breed her.
Again, as always, fate took control.
The Black family, who had purchased a male litter mate to Lucy, were looking for another golden companion.
They came to meet Peaches, of course fell in love with Peaches and left with Peaches in tow.
Of course, Peaches has the love and devotion of her human family
but equally obvious is the close relationship Peaches and Jango have with each other.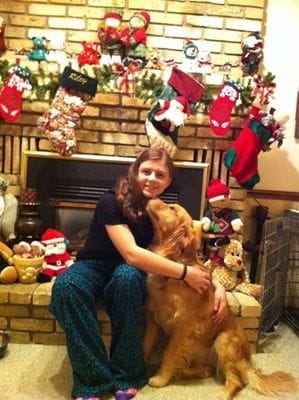 PEACHES "Merry Christmas"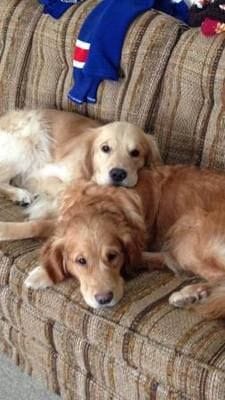 PEACHES & JANGO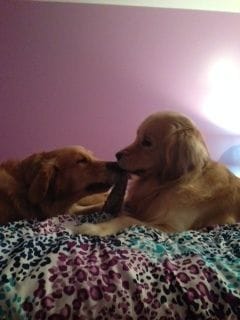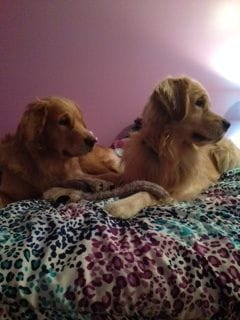 TUG O WAR ... who us ???
HERE ARE PICTURES OF LUCY'S 3RD LITTER WHICH WAS BORN MAY 2013
(Lucy bred with Bandit frozen)
LITA

Lita and her golden neighbor Lita , ready for Halloween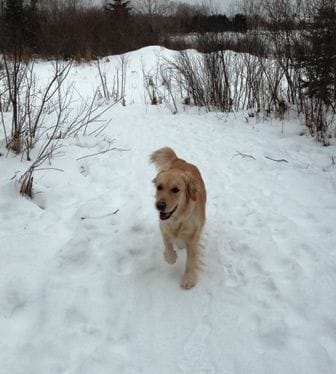 Lita enjoying one of her many daily walks

SARA:
please see pictures and information about Sara on the "Our Girl's" page of this web site