Call Us Today on 519-285-3467
CH Joyso's Kickin At The Beach "Pebbles"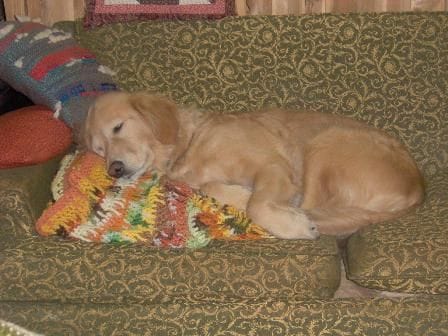 Life at the cottage

Pebbles & her litter mate Bamm Bamm have spotted a squirrel "up a tree"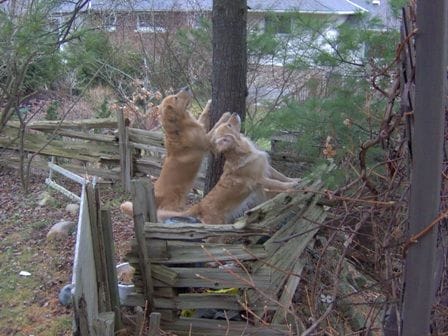 Pebbles enjoying fun in the snow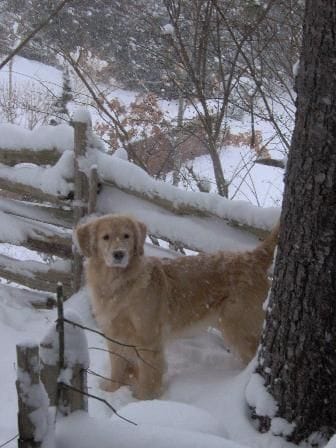 Pebbles resting after a full day at the cottage
Pebbles went to my parent's home to be baby sat while I was going to be busy caring for a litter of puppies.
Pebbles very quickly found her way into my parents hearts and home and never looked / came back :-)
She enjoys numerous daily walks and daily errand running with my father.
She enjoys sedentary activities such as relaxing quietly beside my mother when she is doing her favourite hobby of quilting.
Pebbles , you are one lucky golden girl.
Thank you mom & dad for giving Pebbles such a wonderful life of a cherished canine companion.