CH JOYSO'S Kickin It Up A Notch "Bam Bam"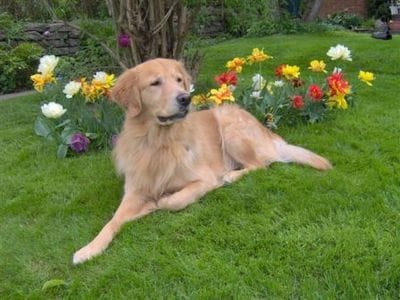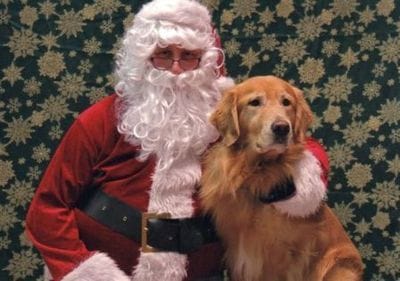 Bam Bam , Bammer, is the male half of the dynamic duo litter of Bam Bam and Pebbles.
Where Pebbles has taken on the role of being my parent's canine companion, Bam Bam went on to fulfill that role with my sister.
Bonnie, my sister, has had a male golden in her life for many many years.
First there was Joyso's Natural Country Boy "Cody", a boy from my very first litter and Joyso's Heart Of An Angel "Angel's" litter mate, who was Bonnie's companion until his passing at age 14.
Then there was Ren another golden boy who shared Bonnie's life for a few years.
When Ren passed away Bonnie once again found herself missing the company of a golden boy.
Knowing that, I offered to let her have Bam Bam .
I could not wish for a better home for Bam Bam.
No matter what life deals Bam Bam and Bonnie, they take it in stride.
There is nothing one will not do for the other.
Bam Bam is a very lucky boy to have found his way to my sister and I think my sister has been very lucky also.